Board  Certified General Surgeon & Surgical Oncologist in USA
Knowledgeable.. Solicitous.. Ingenious
Personalized Surgical Treatments  in Greater Houston, Texas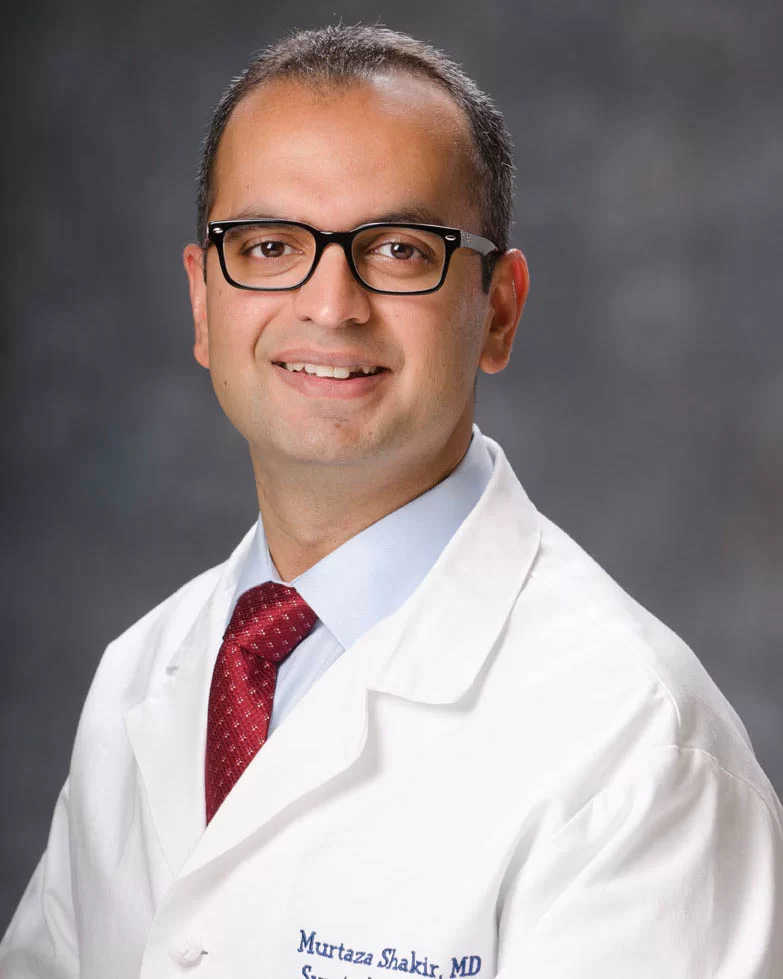 Dr. Murtaza Shakir has been ranked as one of the top doctors of General surgery in Houston, as per Houstonia
Our Surgeon in Sugar Land
Board-certified General Surgeon and Surgical Oncologist
As a general surgeon he provides expert treatment of common general surgical problems like Gallbladder Surgery and Hernia Repair and complex abdominal wall reconstruction.
Being the only Board Certified Surgical Oncologist outside of the Texas Medical Center, Dr. Shakir specializes in treatment of various Malignancies ranging from Colon, Rectal, Liver and Pancreatic cancer
Dr. Shakir also performs Laparoscopic and Robotic surgery for a variety of general surgical problems including Gallbladder and Hernias. Dr. Shakir is board certified in General Surgery as well as Surgical Oncology.
Dr. Shakir is a board-certified General Surgeon and Surgical Oncologist working in Katy and SUGARLAND. After graduating from Medical School at Aga Khan University in Karachi, Pakistan, he ventured to complete his residency in General Surgery at the Riverside Methodist Hospital in Columbus, Ohio. He also specializes in providing the most cutting edge and personalized treatment for patients with Breast Cancer.
 Away from work, he enjoys spending time with his wife and three kids, he is an avid traveler and besides this he also enjoys playing squash and cricket.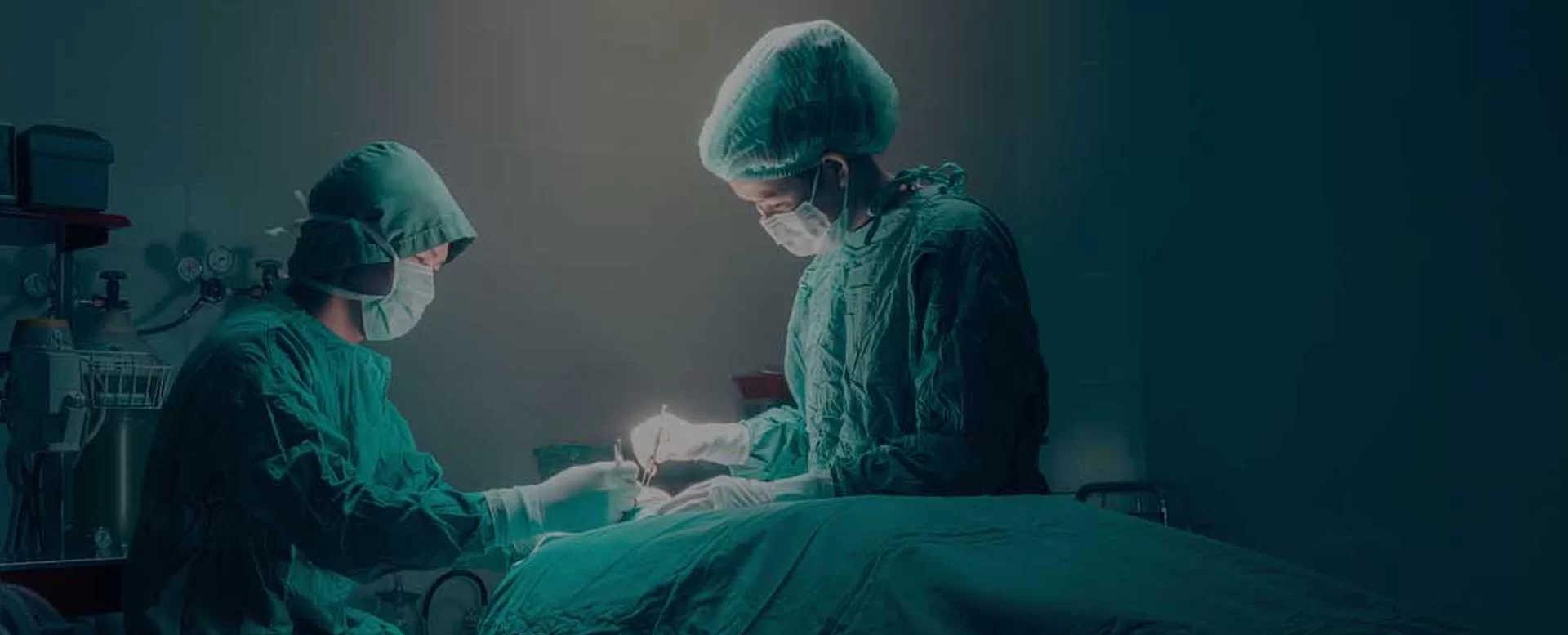 General Surgery in Houston, TX
General Surgery in Houston is a discipline of surgery having a central core of knowledge embracing anatomy, physiology, metabolism, immunology, nutrition, pathology, wound healing, shock and resuscitation, intensive care, and neoplasia, which are common to all surgical specialties. A general surgeon has specialized knowledge and experience related to the diagnosis, preoperative, operative, and postoperative management, including the management of complications, in nine primary components of surgery, all of which are essential to the education of a broadly based surgeon:
Alimentary tract
Abdomen and its contents
Breast, skin, and soft tissue
Head and neck, including trauma, vascular, endocrine, congenital and oncologic disorders – particularly tumors of the skin, salivary glands, thyroid, parathyroid, and the oral cavity.
Vascular system, excluding the intracranial vessels and heart.
The endocrine system, including thyroid, parathyroid, adrenal, and endocrine pancreas.
Surgical oncology, including coordinated multimodality management of the cancer patient by screening, surveillance, surgical adjunctive therapy, rehabilitation, and follow-up.
Comprehensive management of trauma, including musculoskeletal, hand, and head injuries. The responsibility for all phases of care of the injured patient is an essential component of general surgery.
Complete care of critically ill patients with underlying surgical conditions, in the emergency room, intensive care unit, and trauma/burn units
The training program must consist of at least five years.It is not more than 12 months that may be devoted to education in a single surgical discipline other than the principal components of surgery. Not more than six months in total may be allocated to nonsurgical clinical disciplines such as internal medicine, pediatrics, gastroenterology, anesthesiology, or surgical pathology. At least 54 months (4.5 years) must be clinical surgery, with experience in endoscopy, and surgical intensive care, and Three of the clinical surgery years must be concerned with the principal components of general surgery.
For further information: visit the American Board of Surgery. The description of this surgical specialty was adapted from a description set forth by the American Board of Medical Specialties (ABMS).
General Surgery & Surgical Oncology
Double Board Certified General Surgeon in Houston, TX.
Surgical Associates clinics are located at Katy and Sugar Land ( coming soon). Our mission is to provide skilled surgical care that is minimally invasive so you recover from your surgery quickly to enjoy your life. Double-board certified Physician in Surgical Oncology & General Surgery serving in great Houston. We are accepting new patients from local & Overseas.
How We Update As Regards Scheduled Surgery Date, Time, Place, and Procedures
Your surgery is scheduled for 06/14/2022 at 9:00 am at MEMORIAL HERMANN KATY HOSPITAL. Please note that the facility will call you to provide you with an arrival time – typically the facility likes patients to arrive 1-2 hours early.
You will be receiving a call from the facility two days before your surgery to go over any Facility fees and any preparation instructions. The facility will also inform you of the arrival time. The facility will also provide you with any post-op instructions after your surgery.
You will receive a call from our office to go over any professional fees for Dr. Shakir two days before surgery as well as go over any preparation instructions. You must have a post-op appointment with Dr. Shakir after your surgery. Please call our office if you do not have a post-op appointment scheduled.
PLEASE NOTE THERE IS SEPARATE COSTS AND OUR OFFICE WILL BE CALLING YOU TO COLLECT ONLY DR. SHAKIR FEES. IF YOU HAVE QUESTIONS OR CONCERNS PLEASE CONTACT YOUR INSURANCE.
Please, Be sure to provide our office with your pharmacy information in order to send any post op medications as soon as possible.
-NOTHING TO EAT OR DRINK AFTER MIDNIGHT
-IF YOU HAVE TO TAKE ANY MEDICATIONS MORNING OF SURGERY PLEASE TAKE WITH A SIP OF WATER ONLY.
Facility: Memorial Hermann Katy Hospital:
Address: 23900 katy freeway, Katy, TX 77494
Phone: 281-644-7000
Day of surgery: please go through the main entrance to the front desk and provide them with your information.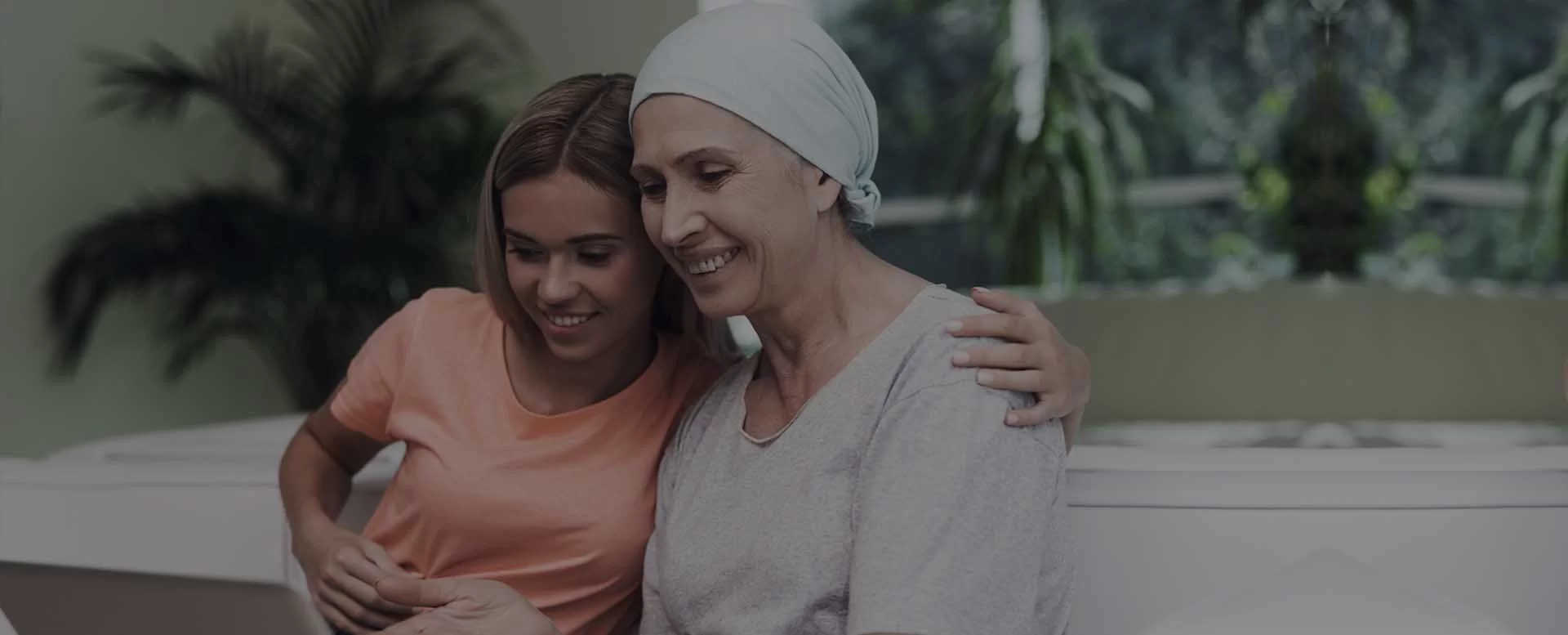 General Surgery in Houston as a Career
General Surgery is on the "cutting edge" as it continues to reinvent itself to the benefit of the surgical patient. Due to today's high-tech instrumentation and advanced technology, procedures such as major abdominal surgery are now replaced with minimally invasive laparoscopic techniques that often reduce pain, accelerate recuperation, and reduce cost without sacrificing good outcomes. Surgical research into disease processes such as immunology and genetics have redefined treatment options specific to individual patients, opening doors to better understanding the etiologies of disease and its progression.
In today's environment of specialization and sub-specialization, I find that as a general surgeon, my value to the patient, family physicians, and health plans grows considerably every year. General surgery affords broad, yet often very specialized training in all disciplines of surgery and medicine. After completing my residency, I became qualified to manage a wide variety of ailments, from gastrointestinal problems to endocrine surgery, from hypertensive crises to rupturing aneurysms.
General surgeons often set the standard of surgical care in a community. We choose the procedures we feel most comfortable with to provide services for our patients. When patients are referred for advanced medical intervention, general surgeons are commonly the only members of the local medical staff familiar with the procedure performed or management required. And of course, general surgeons provide life-saving procedures every day, such as appendectomy, splenectomy, or curative cancer surgery. We see the joy in our patient's face when we tell her that the breast lesion is benign, and suffer and console her when it isn't.
No two days are alike. Every day is a different adventure, testing my confidence, skill, and knowledge. General surgeons are valuable not only in the eyes of the patients but also to the health-care providers. Broad training in diverse areas keeps the general surgeon essential in today's market.
Murtaza Shakir, M DFor Best General Surgery Houston , Connect info@surgicalstx.com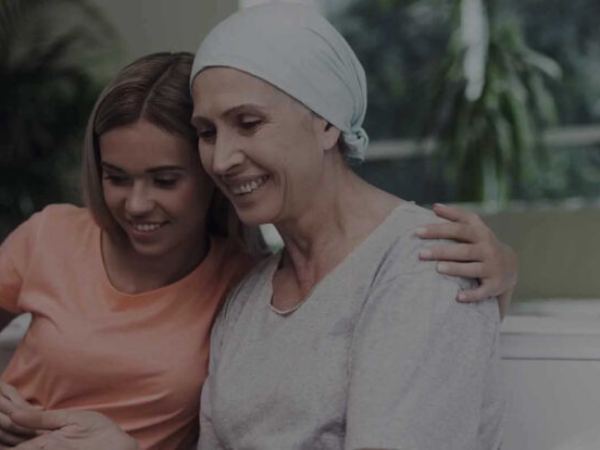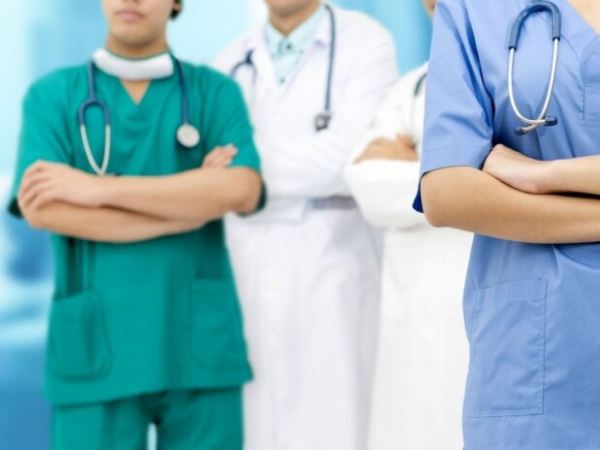 General Surgeon in Katy, TX
Our team is headed by a double board-certified General Surgeon. We have been committed to providing quality care as a full-service general surgery practice in Katy, TX. As a general surgeon in Houston, we always try to ensure the best surgery facilities like  Memorial Herman Hospital for local and overseas patients. Areas of care that include:
How Clients Review Our Service..
"
Dr. Shakir saved the life of my wife. She suffered a ruptured colon late on a Saturday night during the peak of the COVID-19. He operated on her late that same night. As I was not allowed into the hospital, I only received phone calls before and after the operation. He talked to me the next day and made it very clear to me that her recovery would be a day at a time concern and that she was very sick. I very much felt that she was in very capable and professional care. A few months later he was able to perform a reversal operation to make her whole again. We are very pleased with the outcome of this set of events and we are forever grateful for his skill as a surgeon and doctor.
Wendy Brown
Google Review
"
Dr. Shakir saved the life of my wife. She suffered a ruptured colon late on a Saturday night during the peak of the COVID-19. He operated on her late that same night. As I was not allowed into the hospital, I only received phone calls before and after the operation. He talked to me the next day and made it very clear to me that her recovery would be a day at a time concern and that she was very sick. I very much felt that she was in very capable and professional care. A few months later he was able to perform a reversal operation to make her whole again. We are very pleased with the outcome of this set of events and we are forever grateful for his skill as a surgeon and doctor.
Wendy Brown
Google Review
Some of the most common surgical operations done in Katy and Sugar Land include the following:
Hernia Repair Surgery in Katy and Sugar Land, TX
Surgical Associates of Southern Texas have the expertise to repair Hernia. They are experienced and trained to do Hernia Repair Surgery. We can help in understanding your pain better and help you receive the right treatment from the specialist of abdominal surgery. We are located at katy, TX and Sugar Land. TX.  Board-certified General Surgeon and Surgical Oncologist with many years of experience on hernia repair surgery. Learn More.
Skin Lesions / Masses / Cysts Surgery
A skin lesion is described as any abnormal changes you may notice on your skin. These include rashes, cysts, pus sacs, bumps or swelling, or discoloration. Masses are any large bumps you may notice under the skin, that feel hard. Cysts are small, sac-like pockets filled with tissue, fluid, or even just air. Lean more
Hemorrhoids Surgery in Sugar Land, TX
Hemorrhoids, which are swollen veins either inside or outside the rectum (internal and external hemorrhoids), flare up fairly commonly, but are usually alleviated within two weeks of an over-the-counter or prescription treatment. A continued healthy, high-fibre diet and drinking lots of fluids can help reduce the symptoms and the pain during bowel movements, as well as minimize the risk of recurring flare-ups. Learn More
Appendicitis surgery
Appendicitis is the inflammation of the appendix, a small pouch attached to the intestine on the lower right side. This organ's actual function isn't clear. It is believed that the appendix may help our body recover from infections and inflammations of the intestine like diarrhea, but the body can function just as well without its help. This is why it is removed when it gets inflamed. The procedure to remove the appendix is called appen dectomy. Appendectomy or appendicitis surgery is a common emergency procedure that our experts at Houston are well-versed with. Learn more.
Pancreatic Cancer Treatment
Your pancreas is located below the stomach, in the lower part of the abdomen. It releases enzymes that aid digestion and produces hormones that help manage blood sugar. Pancreatic cancer begins in the pancreatic tissues. The tumors in the pancreas can be cancerous or noncancerous. The most common type of pancreatic cancer starts in the lining of the pancreatic ducts (pancreatic ductal adenocarcinoma). Most pancreatic cancer cases are diagnosed in patients aged 65 and older. Learn more.
Parathyroid Surgery in Sugar Land
The four tiny glands in the neck attached to the thyroid are called parathyroid glands. Thyroid or Parathyroid cancer happens when the cells in the parathyroid glands, located under the Adam's apple, grow out of control. There is no clear indication of what exactly causes it since this is a slow-growing cancer that is very rare. In the United States, there are less than 100 cases a year and they usually occur to people over the age of 30. If you are looking for Parathyroid Surgery in Houston, Surgical Associates Of Southern Texas are one of the best for the treatment. Learn More.
Our Blogs: General Information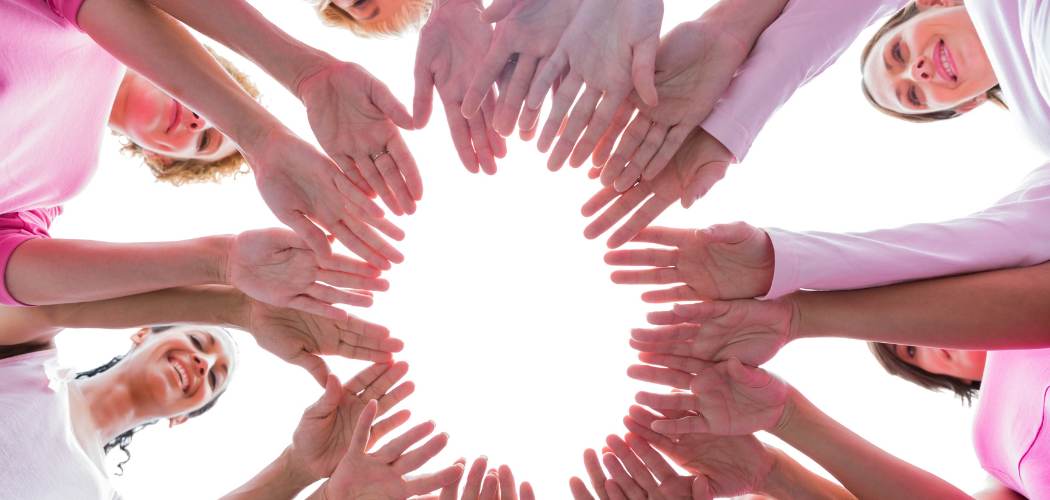 The journey through cancer diagnosis, treatment, and recovery is undoubtedly challenging. Breast cancer is one of the leading health concerns for women worldwide. Its earliest understanding can be...
read more
Making the most of surgical outputs
Having one-on-one interaction with our experienced surgeon helps with understanding the disease process and surgical procedure well. Whether it is for general surgery or surgical oncology, we always do our best to ensure the best possible surgical outcomes for both local and overseas patients.
Accepting Patients From Greater Houston, Katy, Sugar Land, Richmond, Fulshear Areas.
Patients visiting from the greater Houston and other areas of Texas are requested to call us for a confirming appointment.  Overseas patients request us to contact us in advance for a detailed consultation.
Get Directions.......
General Surgeon Job Description
 We seek a general surgeon to join our team and carry out necessary surgical procedures on our patients in our healthcare facilities. Preference will be given to general surgeons with specialized medical and surgical knowledge and excellent decision-making abilities. A general surgeon's responsibilities include patient education and the ability to lead and manage a team effectively while working under pressure. Candidates with high manual dexterity, good hand-eye coordination, and outstanding visuospatial awareness will be preferred.
Responsibilities of a General Surgeon:
Surgeons, like other medical professionals, are in charge of examining patients, diagnosing, and recommending the right plan of action. Some general surgeons are also in charge of conducting field research.
Provide patients with preoperative diagnosis, emergency or elective surgery, and postoperative surgical care and treatment.

Examining patients' medical histories and deciding on the best treatment method.

Assessing and counsel patients on the risks associated with surgery.

Performing surgical procedures in accordance with legal and ethical guidelines to prevent or treat disease, deformities, injury, or improve overall condition.

employing standard surgical procedures when performing surgery.

recommending procedures and treatments for both preoperative and postoperative situations.

Keeping the operating room and all equipment and instruments sterile.

Directing and organizing hospital staff activities in order to ensure proper patient care.

Overseeing all treatments before and after surgery, as well as identifying potential risks.

Maintaining the utmost respect for patient dignity and adhering to the principles outlined in the American Hospital Association's Bill of Rights for Patients.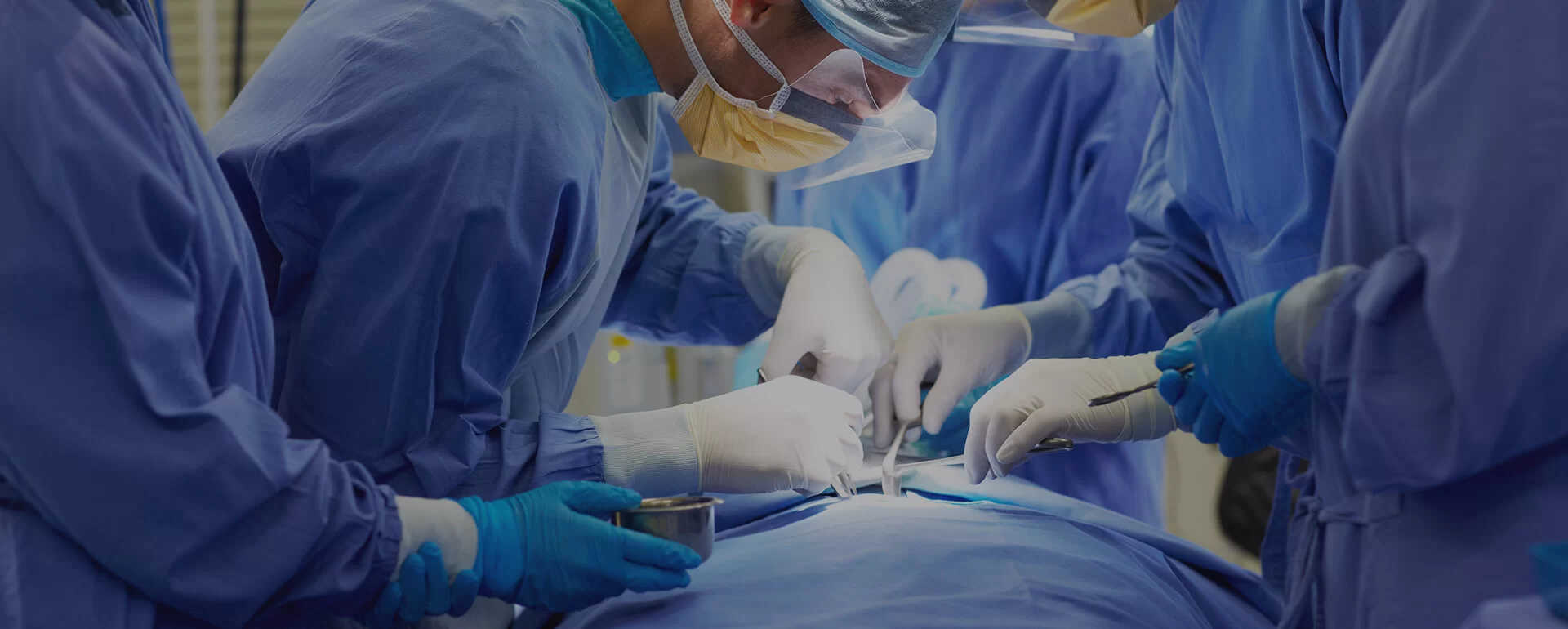 Checklist for Surgery Preparation
Preparing for Surgery
The preparation for surgery is determined by the diagnosis. The general physician will go over the surgical preparations. This includes taking care of the patient's health, learning as much as possible about the procedure, and getting to know the people caring for them. Planning ahead of time can help ensure an effective procedure and a quick recovery.
Individuals should do a few things before the surgery to feel as calm and comfortable as possible. Begin by answering the following questions:
Is my health as good as it can be?
Spend the time leading up to the process being as physically active, eating well, and sleeping well. Smoking should be avoided from daily activates  as soon as possible, even if it's only a day or two before surgery, because smoking can interfere with breathing and recovery from anaesthesia and surgery. The consultations with the medical staff, including the physician anaesthesiologist, will serve as a guide for any additional actions taken.
Is the physician skilled?
Inquire with the doctors about their experience performing the procedure. everyone should ensure they're having surgery under qualified surgeons with the necessary medical education and training.
Who will administer the anesthesia?
Make certain that the anesthesia care is overseen by a physician anesthesiologist. A physician anesthesiologist is a medical doctor who specializes in anesthesia, pain management, and critical care medicine. He or she collaborates with the surgeon and other doctors to develop and implement the anesthesia care plan. These highly trained medical experts play an important role in the care, with 12 to 14 years of education and 12,000 to 16,000 hours of clinical training.
How can I avoid unexpected medical bills?
Although many health plans cover 100% of preventive care, new technologies can result in unexpected costs. Always call the insurer before any medical visit to find out which screening tests and services are covered, as well as their billing codes. "Surprise medical bills" are caused by "surprise insurance gaps," which occur when an insurance plan has a low premium but a limited number of doctors in its network. Before having a medical procedure, find out who will be involved in the care and whether they are in the network of the plan.

What topics should be discussed with the physician or anesthesiologist?
When it comes to communicating health facts with the physician anesthesiologist prior to surgery or a medical procedure, there is no such thing as too much information. Anesthesiology was the first medical specialty to prioritize patient safety, and physician anesthesiologists have continued to set the standard for ensuring patients receive safe care. The patient should meet with the physician anesthesiologist before the surgery so that he or she can gather information that will help determine the best anesthesia care plan.
Medications
A wide range of medications can impact anaesthesia or pain management. According to research, a specific category of antidepressants can mitigate the effects of some opioids. If patients are taking it, the physician or anesthesiologist can perhaps recommend a different method of pain relief. While some medications, such as blood pressure, should be proceeded with even during surgery, others may have to be discontinued for a day or more. Make sure to discuss all of the drugs with the physician or anesthesiologist so that the best course of action can be determined.
Alcohol And Other Habits
Recreational drug use, such as alcohol, marijuana, narcotics, and stimulants, should be addressed. More than two alcoholic drinks per day can increase the risk of anaesthesia side effects and reduce the amount of anaesthesia required. Furthermore, smoking harms the heart and lungs and can cause breathing problems during or after surgery. The physician anesthesiologist will likely request to stop smoking at least a week before the procedure.
Anaesthesia experience 
Inform the physician or anesthesiologist if the negative reaction to anaesthesia or pain medication is felt, and inform them of any anaesthesia side effects, even if they occurred years ago. Mention whether you ever had a stroke or suffered from heat stroke.
Questions
Patients should bring questions directly to the consultation in written form. Because it's difficult to remember everything that has been heard. Write down the answers as well. Bring a friend or family member who can take notes, ask questions, and provide information individuals might not have considered.
What should everyone expect in the days leading up to surgery?
When the procedure date shows up, make the following plans:
Follow the diet and pre-surgery instructions
Unless receiving local anesthesia only, individuals may be instructed not to eat or drink anything after midnight the night before the procedure. This is due to the uncommon risk of food or liquid in the stomach entering the lungs while being sedated or under general anesthesia. Consult the physician anesthesiologist for advice; individuals may be told to drink clear liquids and continue taking the regular medications.
Bring a companion
Patients  will not be permitted to drive following outpatient surgery, or even after a few days in the hospital if they are on pain medication. Make arrangements for someone to drive back home after everything is done.
Put on something comfortable
Bring or wear loose-fitting clothing. The body could be sore or swollen as a result of surgery, or patients may be wearing bulky bandages over the incisions. Jewellery and valuables should be left at home.